. .
Warner Park Sporting Complex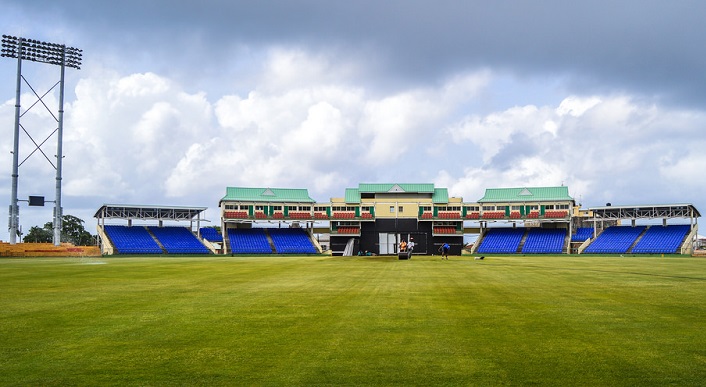 Warner Park Sporting Complex
Warner Park Sporting Complex is an athletic facility in Basseterre, St. Kitts, St. Kitts and Nevis. It includes the Warner Park Stadium, which was one of the hosts for the 2007 Cricket World Cup. It is named after Sir Thomas Warner, the explorer who established the first English colony on St. Kitts.

The eastern segment contains the cricket pitch, pavilion, media centre and seating for 4,000 which can be increased with temporary stands to 10,000 for major events. The stadium was largely financed by Taiwan with donations totalling $2.74 million. The total project cost US$12 million, half for the cricket stadium and half for the football facilities.

The western segment contains the football stadium, with seating for 3,500. In the northern section of the park, there are three tennis courts, three netball / volleyball courts, the Len Harris Cricket Academy, and a small open savannah, Carnival City, used primarily for hosting Carnival events.


Warner Park Sporting Complex
Basseterre,
St. Kitts,
St. Kitts and Nevis